The Venture Letter - Thu, Nov 1, 2018
A Company for the Electric Revolution
New, economically viable deposits of lithium, nickel, cobalt and other metals required for lithium-ion batteries have never been so greatly in demand, notes Kris Kottmeier of The Venture Letter. He profiles one company that he believes is poised to benefit from this demand.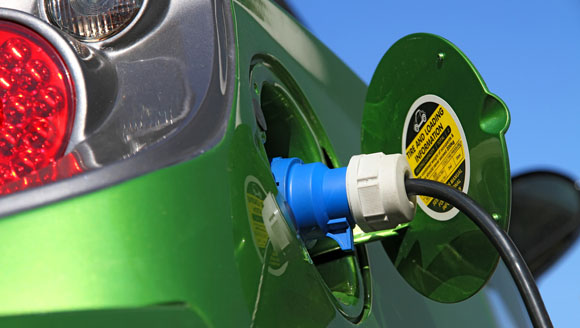 Marifil Mines Ltd. (MFM:TSX.V; MFMLF:OTCQB) caught our eye and made us sit up to pay close attention. The company is listed for trading on the OTCQB under the symbol MFMLF and on the TSX Venture Exchange under the symbol MFM.
Marifil Mines is focused on the exploration for lithium in the famed Hombre Muerto lithium region; the development of the promising Las Aguilas nickel/cobalt/copper project; and the rapid development of a valuable, advanced-stage San Roque gold/zinc/silver/lead project with a world-renowned mining partner. All projects are in the mineral-rich, politically stable, and mining-friendly country of Argentina. Marifil offers strong potential for value appreciation in the near, medium and long term.

The opportunity right now for investors in the lithium, cobalt and nickel markets is similar to incredible opportunities seen in the Internet boom of the early 2000s, the uranium run of 2006/7, the blockchain craze of the past few years, and the recent rush to the cannabis industry. To support the world's rapid move into sustainable, electric power and away from fossil fuels, these metals are predicted to rise in value at a rate never seen before.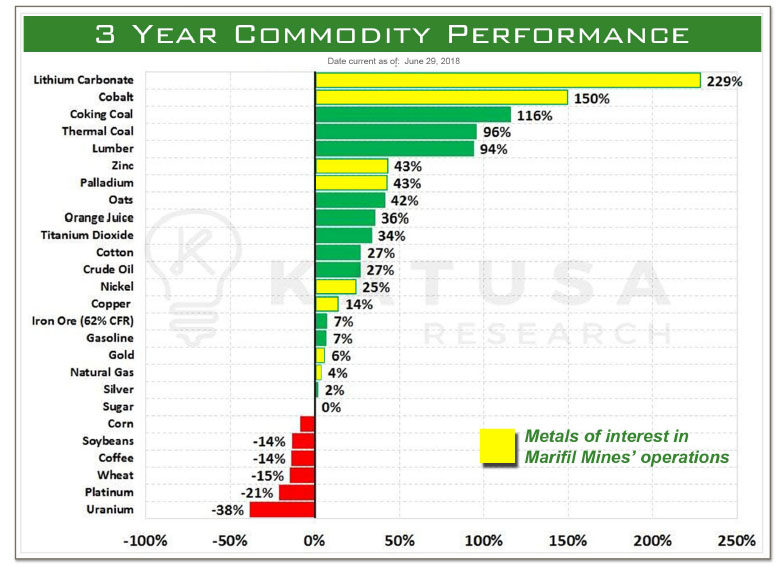 Lithium Exploration: High Global Demand
The race is on for mining companies to acquire prospective lithium exploration properties in the now world-famous "Lithium Triangle" of Argentina, Chile and Bolivia. This prolific region is responsible for over 60% of current global lithium production and is wide open for potential new discoveries.
In May 2018, Marifil Mines announced a significant expansion of its lithium exploration program in Argentina through the acquisition of over 15,200 hectares (58.5 square miles) of prospective lithium exploration land. The project area is strategically located within the Lithium Triangle, in geologically close proximity to one of the largest known lithium deposits in Argentina, the Hombre Muerto Lithium Project.
Hombre Muerto is operated by FMC Lithium (FMC:NYSE), a company that rocketed from US$4.00/ share in 2003 to a staggering $98.00 per share in early 2018, predominantly due to its successes with lithium in brine in Argentina.
In May 2018, lithium company Galaxy Resources (GXY:ASX) sold its package of lithium properties in the Hombre Muerto northern basin for a whopping US$280 million to Korea's POSCO. Such is the potential in the lithium markets, precisely why Marifil Mines is hunting in this region.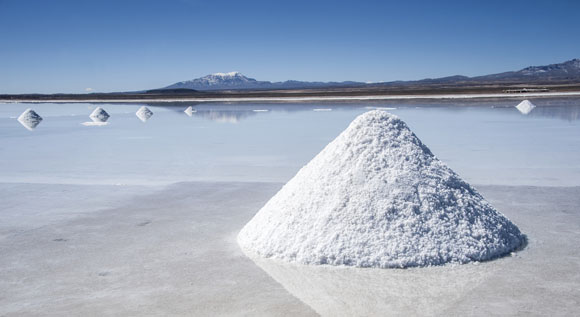 Hombre Muerto lies within the Puna Region of Argentina, which comprises some 30 salars (salt flats) with good potential to host lithium mineralization. Marifil Mines' properties all lie within this famous lithium region within the new, developing Carachi Pampa lithium basin.
The Carachi Pampa lithium basin is roughly 12.5 x 25 miles (20 x 40 km) in size. Geological indications show the Carachi Pampa basin formed as part of a larger basin that extended from the limit of the Hombre Muerto depression. This means that Carachi Pampa is believed to be geologically related to the main Hombre Muerto lithium basin.
Marifil Mines collected brine samples from shallow pits throughout this basin, obtaining preliminary indications of the presence of lithium. The highest lithium values reported by Marifil's exploration team were 171 ppm Li (parts per million, or grams per ton) and 261 ppm Li. These are very encouraging initial sample results showing that further exploration work is required.
Commenting on Carachi Pampa, Marifil Mines' Executive Vice President of Exploration Richard Walters stated, "The nearby, young volcanic formations are an excellent source of lithium and boron."
Marifil Mines has extensive lithium exploration work planned in 2019. The company is currently in discussions to acquire further lithium exploration properties of a highly prospective nature in the Lithium Triangle.
By positioning itself in the world's largest lithium production region, building its portfolio of lithium properties, conducting large-scale exploration programs, and drill-testing highest priority lithium targets, Marifil Mines is setting shareholders up to potentially realize significant increases in value in what is the greatest lithium rush in recorded history.
Nickel, Cobalt, Copper Project: Three More Electric Vehicle Metals
Marifil Mines Ltd. is pressing forward with the Las Aguilas cobalt/nickel/copper project located in the San Luis province of Argentina. With confidence, Marifil has declared Las Aguilas is "the largest known nickel and cobalt resource in Argentina" with excellent accompanying copper resource value.
Over US$15 million has been spent to date in exploration at Las Aguilas. A total of 79 diamond drill holes have been completed at Las Aguilas. Project geologists have outlined two deposits containing a combined Indicated & Inferred resource* of: Indicated: 3.3 million tons @ 0.41% nickel, 0.03% cobalt, 0.42% copper* Inferred: 1.3 million tons @ 0.41% nickel, 0.03% cobalt, 0.38% copper.*
Quick math shows drilling has defined approximately 1,380 tons of cobalt, 18,870 tons of nickel and 18,410 tonnes of copper* at depth so far. Take a look at the recent prices for these metals to get a better idea of what Marifil has outlined here. There is also significant platinum and palladium value to boot. (*Compliant with National Instrument 43-101 reporting standards)
As part of the exploration and evaluation of the mineral deposit, a 113-meter adit (tunnel) was driven into the main deposit area and a 30-tonne bulk sample was taken. Metallurgical testing of the bulk sample showed recoveries of 75% for the cobalt and the nickel, and 85% for the copper, all very healthy recovery percentages.
Marifil Mines plans to drill further at Las Aguilas to expand known mineralized zones and test for new zones. It is clear to see that there is very real value developing at the Las Aguilas project for Marifil Mines' shareholders.
Gold-Silver-Zinc-Lead Project: Strong Shareholder Value
Now, we've left the most valuable asset in Marifil Mines for last. The company has been very wise in its approach to maximizing shareholder value. While the lithium projects and cobalt/nickel/copper focus are key for future value and growth due to immense global demand for these commodities, the San Roque gold/zinc/silver/lead project in the Rio Negro province of Argentina packs a real punch and can be seen as the "backbone" of the company.
Marifil Mines is currently in a joint venture with NYSE-listed NovaGold Resources Inc. (NG:NYSE) (US$1.2 billion market capitalization) to advance the San Roque project, the ONLY outside exploration project that NovaGold has on the books. This should tell you something about San Roque's value and potential.
Marifil Mines is project operator at San Roque holding 51% ownership. To date, over US$8.0 million has been spent in exploration at the project.
The San Roque property is over 46,500 hectares (180 square miles) in size, a massive chunk of land with the potential to host multiple mineralized zones. Drilling programs to test for mineralization at depth have seen 112 drill holes drilled pulling over 16,500 meters of drill core. Assay lab test results have been outstanding; however, no drill hole has gone deeper than 200 meters. This means there could still be much more mineralized ore at depth still to be realized.
Here's something that needs to be understood about a deposit like San Roque: the geological setting is what is known as a collapsed caldera (like Mount St. Helens, but much older). Often is the case that, lying underneath the gold/silver/zinc/lead deposit, a second, immensely valuable copper/gold/molybdenum porphyry deposit can be discovered. This would be like finding a treasure chest, then digging deeper to find another one! Should deeper drilling at San Roque encounter such a copper/gold/moly porphyry deposit. . .watch the heck out.
The geology, geological setting and mineralization at San Roque has led company geologists to draw mineral grade and scale comparisons to the massive Peñasquito mining project in Mexico operated by mining giant Goldcorp (GG:NYSE). Drilling at Peñasquito has outlined over 17.82 million ounces gold, 1.07 billion ounces silver, 7.0 million tons of zinc and 3.2 million tons of lead (combined Measured & Indicated Resources and Inferred Resources*). *Source: Peñasquito Polymetallic Mine: Wikipedia
Company geologists believe there is good potential for the project to reach over 5+ million ounces gold equivalent* which would be very real value generated for Marifil Mines' shareholders if proven in drilling and testing. (*combined metal values stated in terms of average gold price value)
From what Marifil geologists can see in the main San Roque zone so far, an internal­ company assessment calculated a resource of approximately 1.6 million ounces "gold equivalent" (Note: non-43-101 compliant).
The company has extensive further drilling planned for the San Roque project and plans to establish a full 43-101 compliant resource calculation report. Such a report will allow management to prove the project's de-risked value. Once a project has been de-risked through extensive exploration, larger mining companies often sit up and take notice of the near-term and blue sky value presented.
Many large mining companies these days are having a difficult time finding projects with established resources to acquire in order to replace mined-out resources. A project like San Roque could very well be on the watch list as an acquisition target for multi-billion dollar, production-focused mining companies. San Roque is in a mining supportive province and is 65 km to the local ocean port. It has a highway that goes right through property, as well as high tension power lines and a natural gas trunkline. Plus, it has very valuable rail access with rail siding on the property. San Roque has very good overall infrastructure for a potential mine scenario.
There is significant institutional interest in San Roque, which tells us the smartest and most strategic investors in the world have done their due diligence and want in on this project. Institutional investors do not make decisions lightly and have large check lists that must be satisfied before investing dollar one into any mineral exploration/development project. An investment by one or more of such institutional groups would help to further validate the real potential of San Roque, allowing retail investors to ride on their respective research coat tails and jump in on Marifil Mines Ltd.
The Electric Vehicle and Battery Markets
Electric vehicle companies and producers of lithium ion batteries are without a doubt in great need of new sources of these valuable metals to meet the exponential growth of demand. A recent report by Global Market Insights Inc. concluded that the global lithium-ion battery market is set to surpass US$60 billion by 2024.
Energy experts have dubbed lithium "the future oil." Other investment firms are calling it "white petroleum." Investors worldwide are seeing one of the greatest economic and technological revolutions taking place right now. It is a game-changer with the move away from fossil fuels toward "green" electric power stored mainly in lithium-ion batteries.
Goldman Sachs is calling lithium the "new gasoline," recently stating, "We expect lithium markets to remain sufficiently tight to handsomely reward incumbent producers."
Earlier this year widely followed Forbes Magazine stated, "For 100% electric car penetration, lithium must see a 2,898% increase in production."
According to electric vehicle producer Tesla Inc.'s CEO Elon Musk, "In order to produce a half million [electric] cars per year, we would basically need to absorb the entire world's lithium production."
Cobalt Markets
And that's just in the lithium world. Cobalt is a key cathode in lithium-ion batteries and the demand for cobalt has also skyrocketed.
"Major investment in mines is required to avoid price spikes that could see cost reductions for lithium-ion batteries stall." Bloomberg New Energy Finance analysts stated in a recent report. "Shortages of cobalt are likely earlier than previously forecast and the issue poses a potential challenge to EV sales over the coming five to seven years."
"If capacity does not grow as planned, cobalt prices could continue to spike and there could be a major cobalt shortage," according to the Bloomberg analysts.
Nickel Markets
Nickel is up by 62% compared to its June 2017 low and is forecast to have a steady increase.
"Nickel sulphate, a key ingredient in lithium-ion batteries, will see demand increase 50 per cent to 3 million metric tons by 2030," said Saad Rahim, chief economist at Trafigura Group Pte. Ltd.
While stainless steel production—currently responsible for nearly 80% of total demand for nickel—is expected to stay solid over the coming years, booming demand from the electric vehicle battery market is set to fundamentally alter the structure of the industry. (Source: Mining.com)
"Expectations of a boom in demand for electric vehicles are leading investors and battery makers to stockpile nickel, helping to fuel a spike in global prices of the metal," stated massive nickel mining company Norilsk Nickel (MCX:GMKN) in August 2018. "Consumption by the battery sector for electric vehicles may be lagging behind stainless steel, but it is growing at a furious pace."
Gold Markets
Widely followed Jim Cramer of CNBC's Mad Money took a closer look at the gold charts during a late July 2018 "Off the Charts" segment of Mad Money with Carley Garner, cofounder of DeCarley Trading and author of "Higher Probability Commodity Trading." Garner believes that precious metals could be ready to make a comeback because the price of gold still hasn't reacted to the current trade war, or the exploding budget deficit, or even the recent uptick in inflation.
Cramer and Garner started with a chart of the normal seasonal patterns in the gold market from Moore Research Center Inc. According to their data, going long a December gold futures contract on July 24 and holding it through September 6 has produced a profit in 13 of the past 15 years. And typically, these gains tend to be large. "In short" they stated, "we've just entered the best time of year to bet on gold."
In Conclusion
At the time of this report, Marifil Mines Ltd. had a reported 38.4 million shares issued and outstanding with a market capitalization of approximately US$3.8 million. We feel the potential is good for Marifil's shareholders to benefit from:
the fast-advancing San Roque project with institutional interest
the potential for value growth at its nickel/cobalt project
exposure to the Great Lithium Bull Market in the world's most prolific lithium region
a strong team with a proven track record of financing and developing companies
a small and tightly held share structure of which insiders own 22%.
At the end of the summer 2018 we saw trading in Marifil Mines perk up with drill results expected from San Roque. Keep a close eye on trading and watch for any and all news from the company.
For more information, please visit the company's website at www.marifilmines.com or contact investor relations at info@marifilmines.com.
Good luck and good hunting.
Disclosures:
1) Kris Kottmeier: I own shares of the following companies mentioned in this article: Marifil. My company has a financial relationship with the following companies mentioned in this article: Marifil. I determined which companies would be included in this article based on my research and understanding of the sector. Additional disclosures/disclaimer below.
2) The following companies mentioned in this article are sponsors of Streetwise Reports: None. Click below for important disclosures about sponsor fees.
3) Comments and opinions expressed are those of the specific experts and not of Streetwise Reports or its officers. The author is wholly responsible for the validity of the statements. The author was not paid by Streetwise Reports for this article. Streetwise Reports was not paid by the author to publish or syndicate this article. The information provided above is for informational purposes only and is not a recommendation to buy or sell any security. Streetwise Reports requires contributing authors to disclose any shareholdings in, or economic relationships with, companies that they write about. Streetwise Reports relies upon the authors to accurately provide this information and Streetwise Reports has no means of verifying its accuracy.
4) The article does not constitute investment advice. Each reader is encouraged to consult with his or her individual financial professional and any action a reader takes as a result of information presented here is his or her own responsibility. By opening this page, each reader accepts and agrees to Streetwise Reports' terms of use and full legal disclaimer. This article is not a solicitation for investment. Streetwise Reports does not render general or specific investment advice and the information on Streetwise Reports should not be considered a recommendation to buy or sell any security. Streetwise Reports does not endorse or recommend the business, products, services or securities of any company mentioned on Streetwise Reports.
5) From time to time, Streetwise Reports LLC and its directors, officers, employees or members of their families, as well as persons interviewed for articles and interviews on the site, may have a long or short position in securities mentioned. Directors, officers, employees or members of their immediate families are prohibited from making purchases and/or sales of those securities in the open market or otherwise from the time of the interview or the decision to write an article, until one week after the publication of the interview or article. As of the date of this article, officers and/or employees of Streetwise Reports LLC (including members of their household) own securities of Marifil, a company mentioned in this article.
InvestorsGuru.com publishes interesting contributor articles in addition to its own content. We have not verified any of the above details.
Sign-up at InvestorsGuru.com (or blog.InvestorsGuru.com) for our Small Cap Stock Observer newsletter, and to set-up your own My Portfolio, My Watchlist & Alerts and News by Email preferences, or to post at our AnyTicker.com Bulletin Boards. Free!
Please note that nothing in this report should be taken as a recommendation in any way, and that everything from InvestorsGuru.com is subject to the terms of our Privacy Policy and Disclaimer.
comments powered by

Disqus
Detailed Quote Portal
Membership Privileges
Investors Guru Small Cap Stock Observer - newsletter emailed monthly!
Featured Stock Profiles - emailed on occasion!
News by Email - as it's released, according to your My Preferences!
My Portfolio - login to view or update your holdings, or have it emailed daily!
My Watchlist & Alerts - login to view or update your stock radar list, and set price triggers for email alerts!
Bulletin Boards - no need to request boards, just Quote it! Social Sign-on & Share your ideas, observations & trends!
Find it all! Find it Fast! Comprehensive stock research webpages. No more endless clicking!
Subscribe in a reader
Our Mobile Site